New VINYL release of Death AFter Death is HERE!!!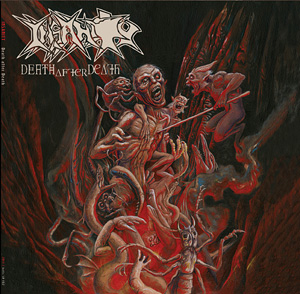 The Debut album Death After Death is now available in vinyl gatefold release by Hell's Headbangers. The first pressing is now available at the web store with either black or colored vinyl.

Visions Of Apocalypse advance copies available!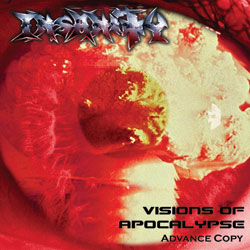 The tracks on this album are the last studio recordings of Bud Mills on drums. Originally intended to be pre-production tracks (recorded over the period of a year on three different drum sets and transferred digitally as the studio was closing), long hours have gone into mixing and pre-mastering the album as the band intended on re-recording it in 2007 but Bud became ill and died of cancer on November 14th, 2007. This album is being released to honor his memory and his impact in 1985 as a pioneer in the evolution of extreme drumming.

Napalm Death covers Insanity!
Napalm Death covered the song "Fire Death Fate" on track #10 of the "Leaders Not Followers Volume 2" CD released on Century Media.
Click here to see the track listing on blabbermouth.
VISIONS OF APOCALYPSE soon co-released by Unspeakable Axe and Dark Descent Records!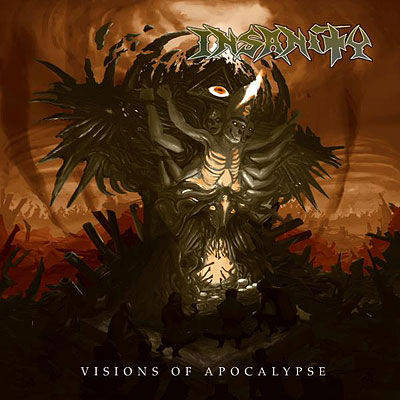 Insanity has finished recording the offical release of Visions of Apocalypse and in June 2015 Producer Juan Urteaga (Testament, Machine Head, M.O.D. & many more) stared mixing the album. Unspeakable Axe will release the album on CD while Dark Descent will put out vinyl of the album due to be out mid-late 2015.

Danille Gauvin has completed the artwork pictured here and we're looking forward to a 2015 release!

Dark Descent Records will be releasing the album on vinyl and sub label Unspeakable Axe Records will be releasing in on CD.

WEBSTORE RESTOCKED!


After being sold out of most itmes after the last tour, the Insanity webstore is is being stocked with many new items coming including new shirts designs, patches and VINYL of the Death After Death reissue to name a few! These items will also be available at the next Shows the band has scheduled as well.





MAKE IT A BEAST - Split with Spawn of Satan to be released on Hell's Headbangers in 2015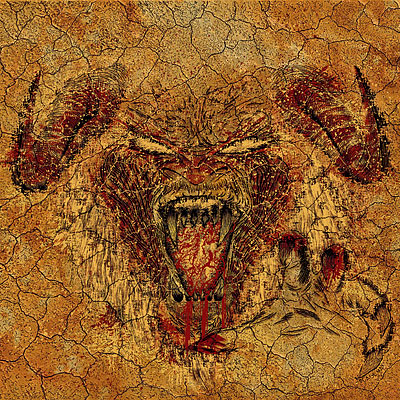 Insanity finished recording a split featuring some of Joe DeZuniga's songs that were never studio recorded plus a song called "Omen" featuring new music written to lyrics written in 1986 by Dave Gorsuch. The older songs featured on the split will be "Carnivore", "Ultimate Death" and "Night Of The Dead". This will be released on vinyl by Hell's Headbangers Records.
The idea for the split came during a stop in Cleveland while in a pool in the heat of July during the 2011 Northeast/midwest tour. We are looking forward to finally seeing this be released.
Spawn of Satan is our good friend Jim Konya's old school death metal band. Jim also plays in Nunslaughter who Insanity played with at Central Illionois Metalfest that year.
T-SHIRTS of Death After Death vinyl design avaialble!
Artist Drew Elliot designed the cover for the Hells Headbangers re-issue. Buy your shirt now before they sell out!
NEW ALBUM IN THE WORKS!
Insanity has been writing a new album and more than 3/4 done! Music for 8 new songs is ready to go and 2 new tunes are in the works as of June 2015. After the 2 releases are out in 2015, the band will be shopping for a new deal to help Insanity's aims to have an epic new full length release for 2016!

TOUR MONTAGE DVD of Northeast/Midwest tour dates and set at Central Illinois Metalfest Coming Soon!
A new professionally edited and authored DVD is in the works. With enhanced audio and hours of tireless editing this will be the closest thing to not only seeing one live show but several shows! The main time line mainly features shows from the Prelude To Apocalypse Tour to the U.S. Northeast and Midwest as well as shows filmed in Portland and California.